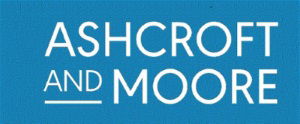 Weekly Auctions of Exceptional Items
Upcoming Auctions
Reviews
Past Auctions
Record Results
Upcoming Auctions from Ashcroft and Moore
The 2020 Town and Country Sale
A nicely curated collection of both interior and exterior decor. Featuring garden fixtures and furnishings, sculptures, antiques, and fine…
Starts Jun 18, 2020 10:00 AM EDT
Why can't I view the catalog?
Bidder Reviews for Ashcroft and Moore (118)
8 Latest ReviewsSee All
Christian
Pilesgrove, New Jersey
Management and Staff Very Helpful
I have been a patron of Ashcroft and Moore for the past year and have found the management and staff to be congenial, helpful, and accommodating. They source very good items for their sales and do a fine job in their listing descriptions and photographs. They have been of great assistance to me when I arrive to pick up my items, also. Nice auction house!
Gina
Bakersfield, California
Roger
Los Angeles, California
Lisa
Langhorne, Pennsylvania
Wonderful Auction House with The MOST Unique Items
Unlike most auction houses, EVERYONE who works here is personable, knowledgeable and always helpful. The items they auction are incredibly unique and the range of items is immense! There is something here for everyone, if you're a collector, retailer or private individual looking for something no one else has.... this is the place to go!